Geogrids
The geogrids are reinforcement elements composed of polymer fibers forming a grid-like network. The interlocking of soil particles in the mesh prevents their movement, thus making the geogrids very efficient for the reinforcement of pavement structure and the stabilization of walls and embankments. Effective and versatile, they are as easy to incorporate in designs as on project sites.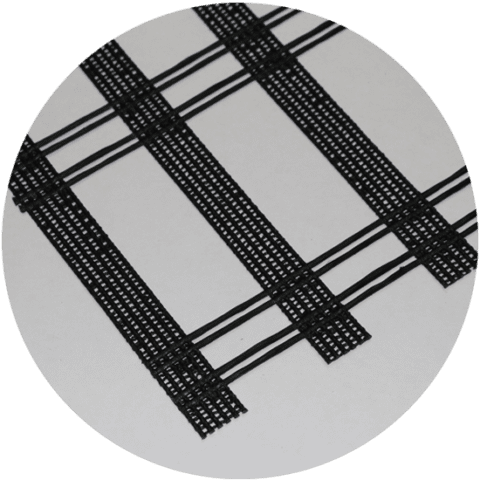 Designed to withstand unidirectional stresses, uniaxial geogrids are used for reinforcement of mechanically stabilized slopes and walls (MSE walls).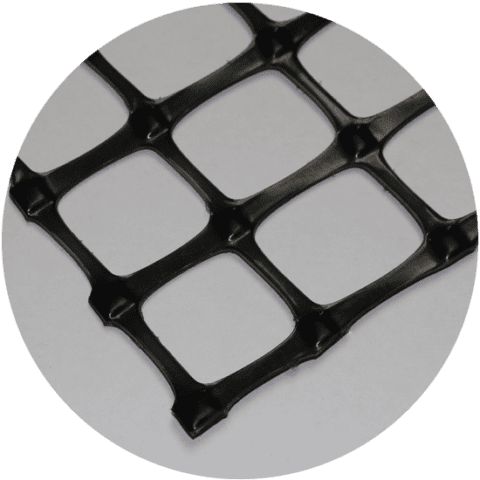 Biaxial geogrids are used at the base of granular foundations of roads or parking lots in order to increase the bearing capacity of the infrastructure.
---
FAQ