Erosion control
Innovex offers a wide range of products for the control of light and massive erosion. Whether it is to reinforce the vegetation in a slope or to stabilize a bridge abutment, we have the solution for you!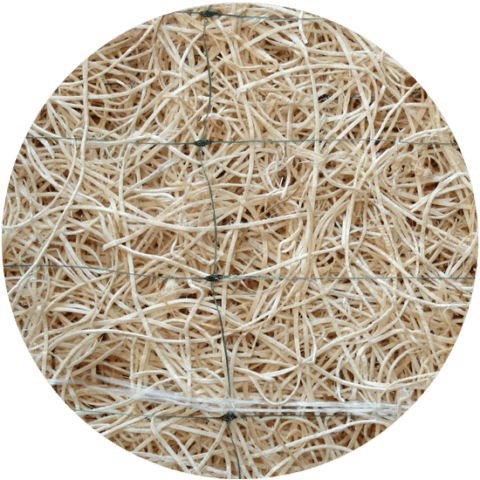 Mattresses of natural fibers used in slope protection. They control runoff and promote an environment facilitating to the establishment of vegetation.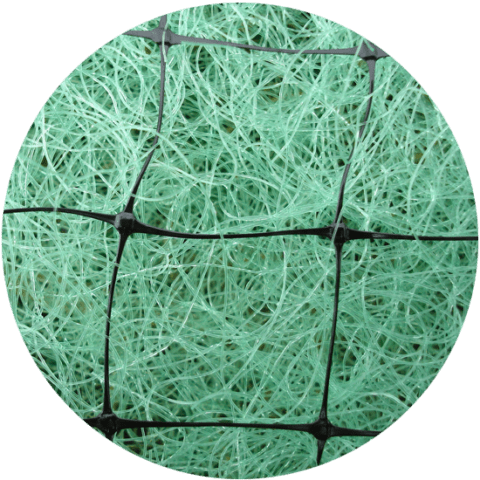 Polymer mattresses used for the long term protection of steep and unstable embankments. They also promote the establishment of vegetation.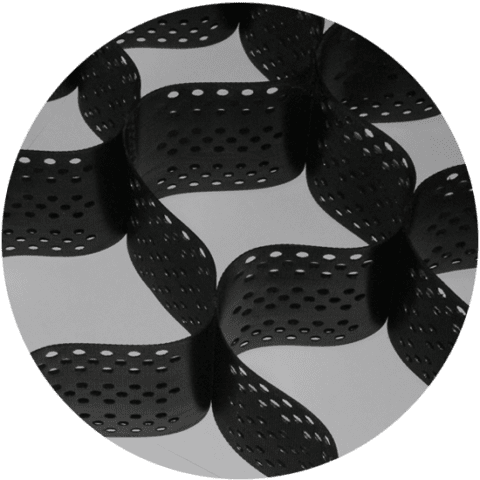 Three-dimensional structure made of HDPE used for granular containment. Ideal for: Slope stabilization, structural foundations and retaining walls.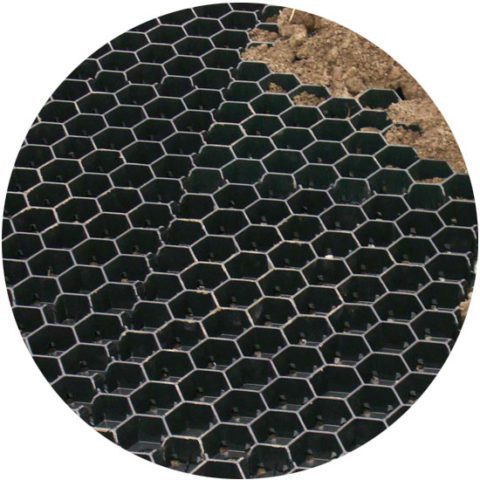 Rigid panels used to contain topsoil or gravel for the purpose of increasing the load capacity of the soil. They are used to strengthen vegetated pathways.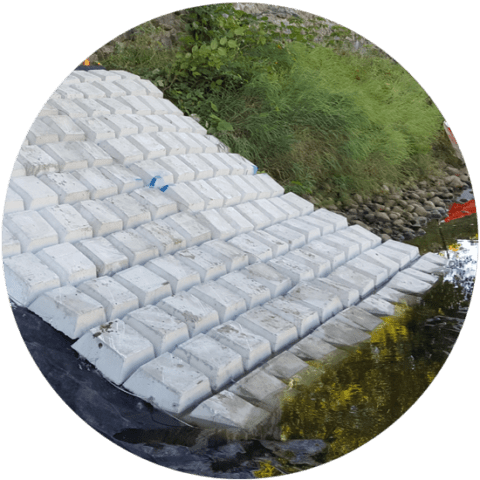 Massive structure composed of concrete blocks connected by cables. The tough solution for scour control, shore protection or maritime access ramps.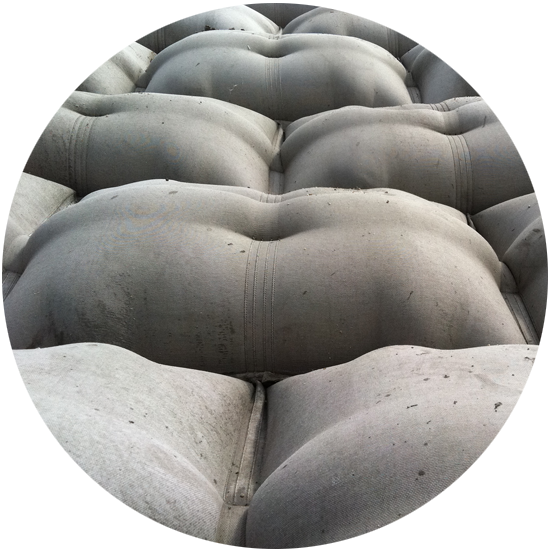 Concrete formwork made of geotextile. Lightweight and flexible, this custom-made product will allow you to pour concrete into the most difficult places to access.
---
FAQ